Welcome to
O'Keefe Built Inc

!
Thank you for considering O'Keefe Built Inc. for your project. O'Keefe Built was founded on 3 main principals. Firstly, we consider ourselves craftsmen and want your finished product to be both beautiful and functional. Secondly, we build with longevity in mind. Colorado's climate can take a toll on outdoor structures. We utilize the highest quality materials and building techniques to allow your structure to best withstand the elements. We offer a 2-year warranty to give you peace of mind in your investment. Thirdly, we price with integrity. We may not always be the cheapest, but we will not cut corners. Every construction project offers an opportunity to do something the right way or the quick way. We at O'Keefe Built take pride in doing things the right way.
Why Choose Us?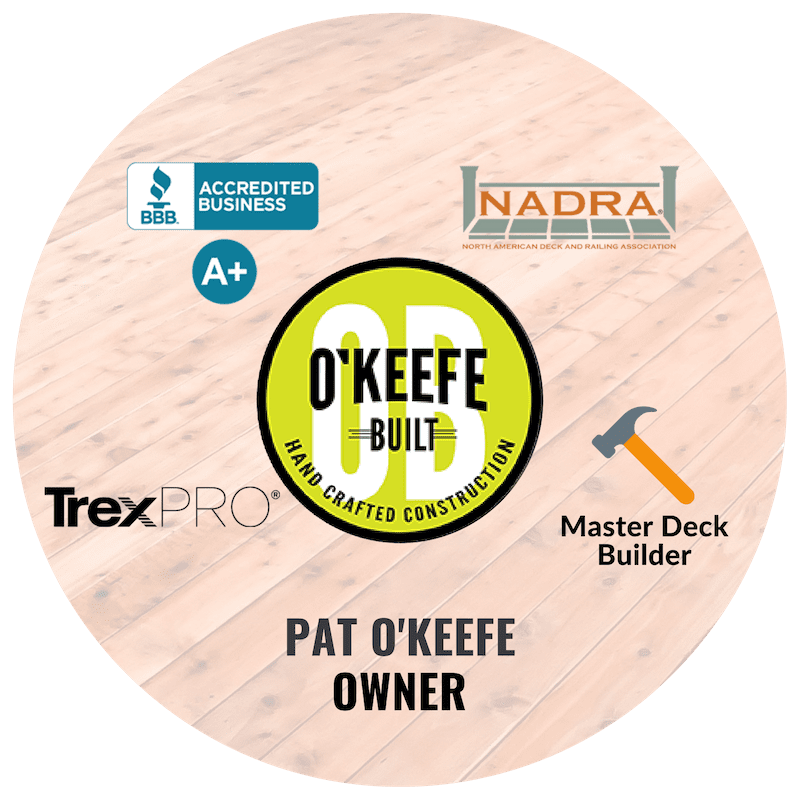 2-Year Warranty For Peace Of Mind

Quality Craftsmanship Is Our Goal

Honest Competitive Pricing
Request A Quote
We use only the finest building materials available for deck construction. We have installed hundreds of decks and we would love to design and build your next project.