Are you looking for that indoor/outdoor lifestyle you see featured on the latest home shows? Your deck is an important element of your home that is a direct reflection of your style. This exterior area can be used for a variety of activities from entertaining to relaxing. So, designing your living space to have all of the luxury comforts of your home can really add value. Whether you're looking for a place to enjoy a movie under the stars, or host an event, we have a few ideas that can take your deck design to the next level!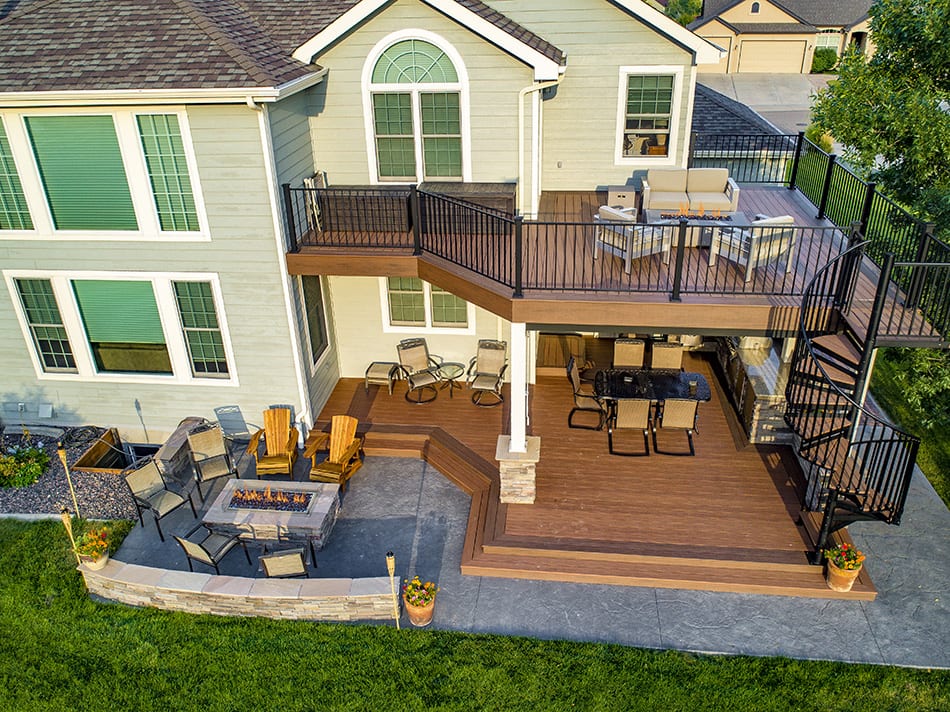 1. Including a covered area adds another season to your deck. Can't add a roof? Think underneath! Utilize the space under the deck for extra seating, part of the outdoor kitchen, and so much more.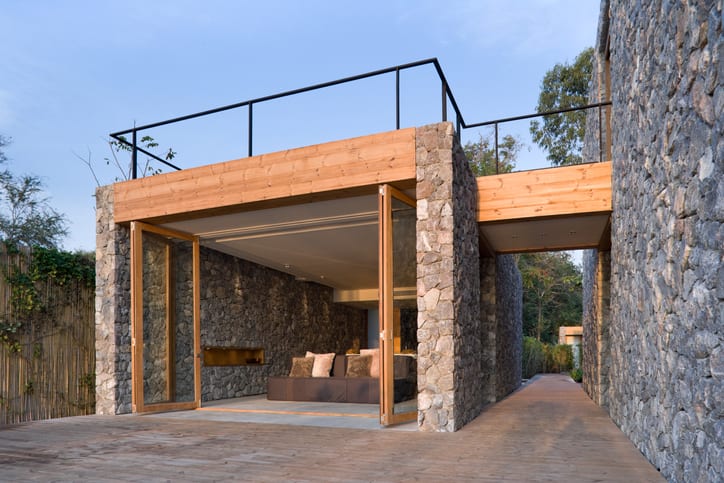 2. Create a lower deck using modern-looking stone. It's an elegant but modern look for your home. It can also last for years because of how durable stone is.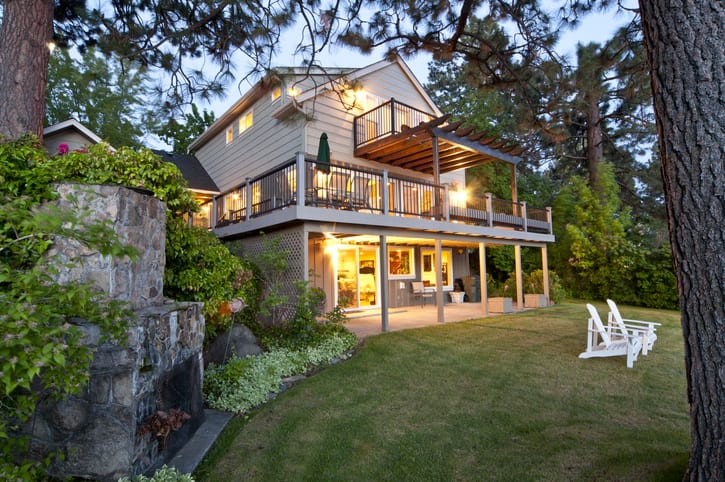 3. Don't just stick to necessary light fixtures for your deck. Take it to the next level with unique lighting fixtures; add a chandelier, deck-mounted lights, or anything else that fits your style. Make the lighting part of the space instead of an afterthought.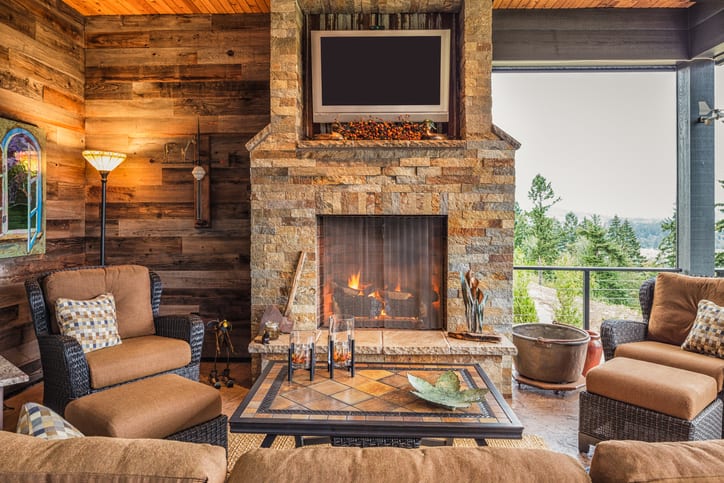 4. Add a waterproof outdoor television lets your family enjoy the latest sporting event, the news, or just enjoying a movie night.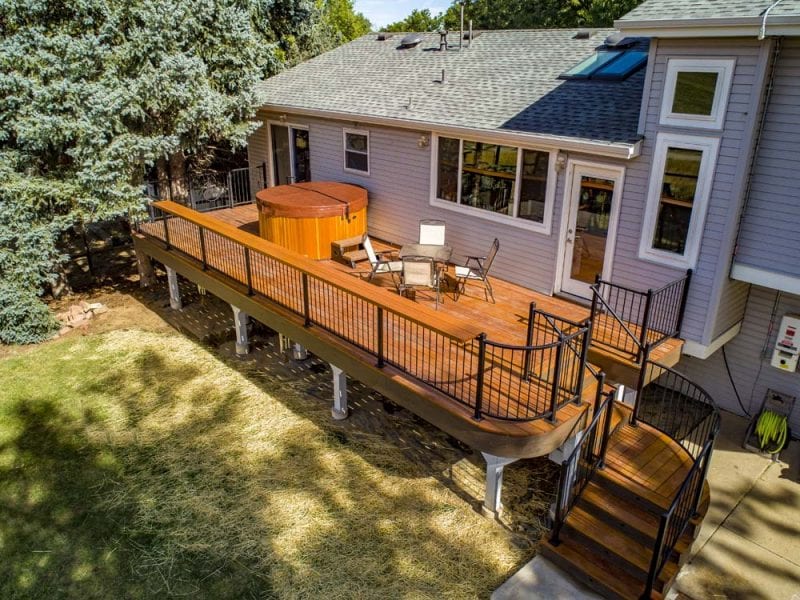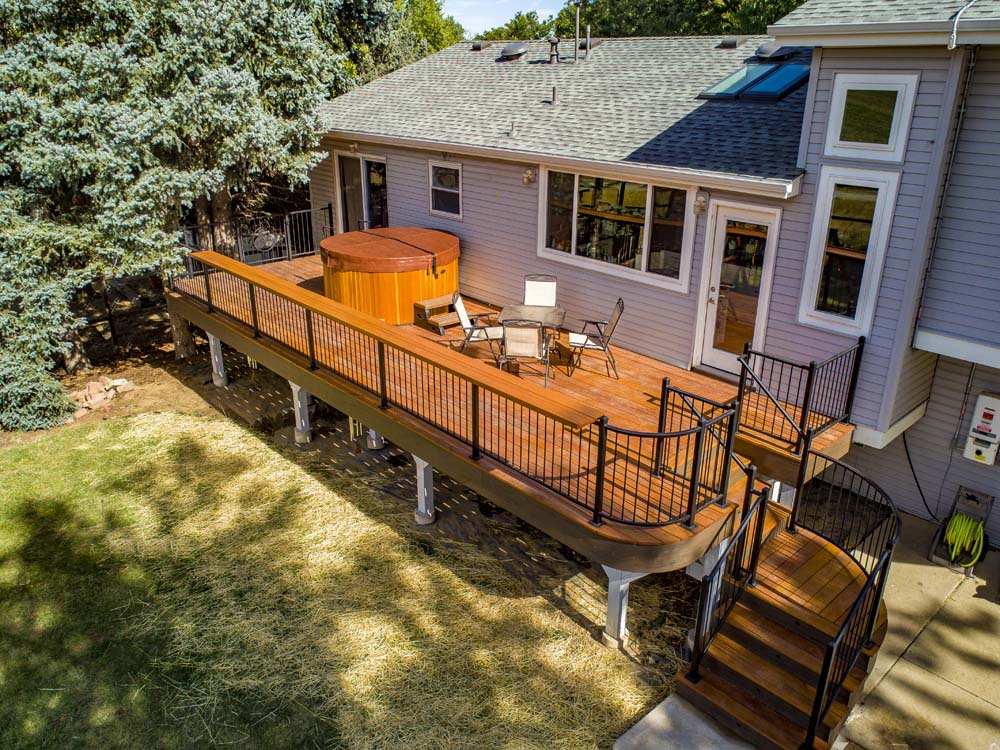 5. Change up the style. You don't need to stick with a traditional deck and stairs. Styles are modernizing and becoming unique to the homeowners. As long as you have the proper brace underneath, almost any material can be used for a deck.